Lingerie designer Murielle Scherre decided she was done with shaving and waxing. After tossing out the razor, she posted selfies modeling her lingerie on social media. Now that her images suddenly featured her body hair… people around the world reacted strongly, and Instagram and Facebook removed her posts. In a powerful letter she addresses the double standards towards male and female body hair: "Why is it frightening to see a woman like she was designed to be, powerful and hairy like the animal she truly is?"
Dear diary,
I am 39 years old.
I have a 4-year-old daughter.
I do not know what my pubic or armpit hair looks like because I have been shaving it all off ever since I first got it.
I have been designing lingerie for 14 years and have been in the fashion industry for 17 years.
I recently posted an image of my unshaven body and my image with more than a thousand likes was deleted twice in four hours' time.
I have a question:
Can your pussy do the dog?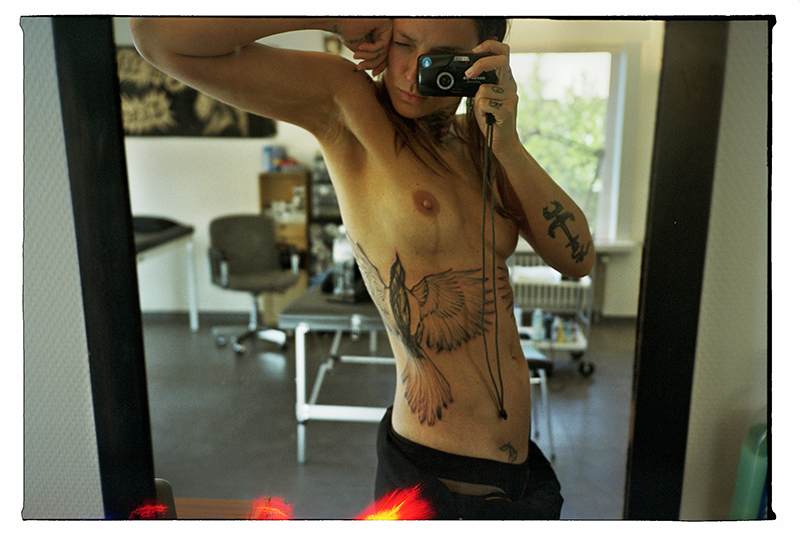 As a teen, I started shaving because everyone else did. It was considered normal. I secretly cut most of my hair away with a pair of scissors, safely locked away in the privacy of my bathroom. My mom and dad raised me to be unashamed of my healthy body, so at first I didn't feel comfortable cutting into my natural self. I was ashamed of my newly found shame, after years of being unashamed. The inner conflict between my shame-free education on one hand and peer pressure on the other made me doubt myself.
In the nineties it was standard procedure to shave. Porn beauty ideals were taking the stage in clubbing and fashion, and we all just went with it. Since then I had never really given it much thought. All of my friends were shaving and using laser hair removal and waxing their way through life. When we hung out we would share embarrassing stories about our unwanted body hair and our unsuccessful quest to get rid of it once and for all. Still, we kept on waxing and shaving away. Like brushing your teeth, shaving was a given.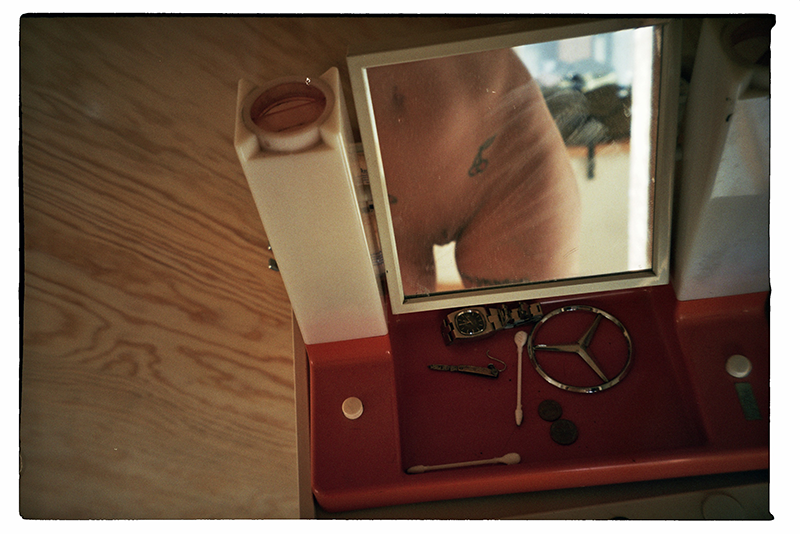 During my pregnancy I was first confronted with the challenge of trying to get a clean shave with a huge baby bump blocking my sight while operating a deadly weapon near my genitals. I was pregnant and proud and I wasn't about to give up. A shaved pussy it would have to be. Now, four years of raising a beautifully smart baby girl and several heartaches later, I needed a break. A break from my own hunger and the situations it submerged me in. I had the deep longing to restore myself, to be able to grow into my full power. As a woman. As a witch. I needed a biological clock. Something I couldn't control. Something more powerful than my own thoughts. Since there is nothing more powerful than nature itself, I decided to ditch the razor, to surrender to the idea of being confronted with my own flaws: my unwanted hair. I made a clear vow: nothing would be considered as unwanted when it came to my body. Rien à jeter, as Georges Brassens puts it.
I wanted to become the full-blown version of myself, to accept myself. All of me.
I needed a break from losing myself between the sheets as well, so the thought of surrendering to the rhythm of my unwanted hair taking over felt both inspiring and revolting. It was exactly the tension I needed in order to really be committed. No sex until my hair and my self were all grown up. I made a secret vow to myself to take this time off from dogmatic rituals and patriarchic beauty ideals. It was a private journey to discover my true nature, however hairy it might be. I wanted to become the full-blown version of myself, to accept myself. All of me.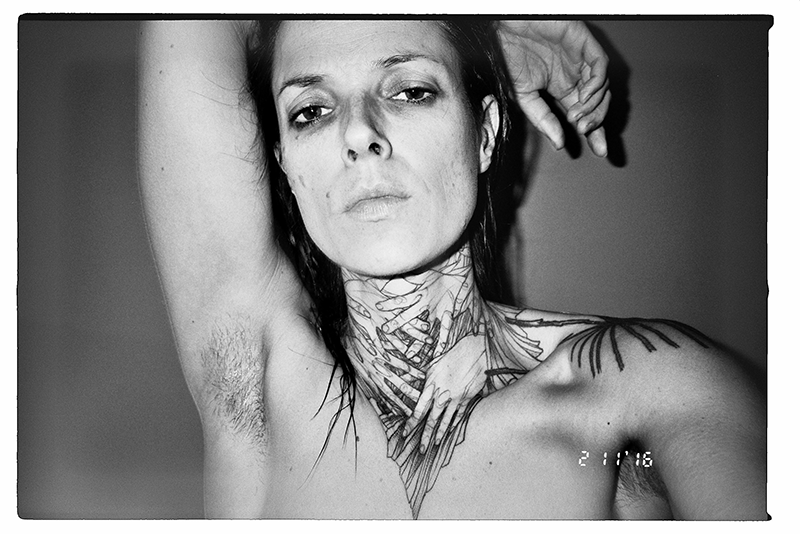 For the first few days, I had to hide the razor. I was afraid my automatic body would take over and shave itself clean, to save my newly found me from the embarrassment of all this inappropriate hair. I design lingerie for a living, which means my six colleagues and I see each other naked on a daily basis. None of them have armpit hair or pubes. I mean, of course they do, but they all choose not to admit to it. Needless to say, the girls were not fond of my furry experiment. It started with giggles. With every extra millimeter of hair, the giggles grew into into fascination (theirs), disgust (theirs again) and determination (mine, bien sûr).
These miserable millimeters of unwanted hair made me feel something I had not experienced before: insecurity.
After a week of not shaving and feeling deeply put off by my ill-kept body hair, I met a man. And he kissed me after we talked and it was everything I wanted it to be, except for the skull-shattering thoughts racing through my head: YOU HAVE PUBIC HAIR. YOU HAVE ARMPIT HAIR. DO NOT TAKE YOUR CLOTHES OFF. Now you see, I am a confident woman. I am unafraid of love. Unafraid of men. And yet, these miserable millimeters of unwanted hair made me feel something I had not experienced before: insecurity.
I wanted to grow. Every hair a new branch on the tree of me. I started a photo journal. I took my pubes to the sauna, shy at first, then empowered when I realized that this homemade cover-up allowed me to be naked in a more decent way. My initial shame quickly transformed into confirmation of self. I took the hair dancing, wearing elegant tops with spaghetti straps, making an abundance of upward arm movements. Conquering my shame made me feel wild and free and I loved everything about it.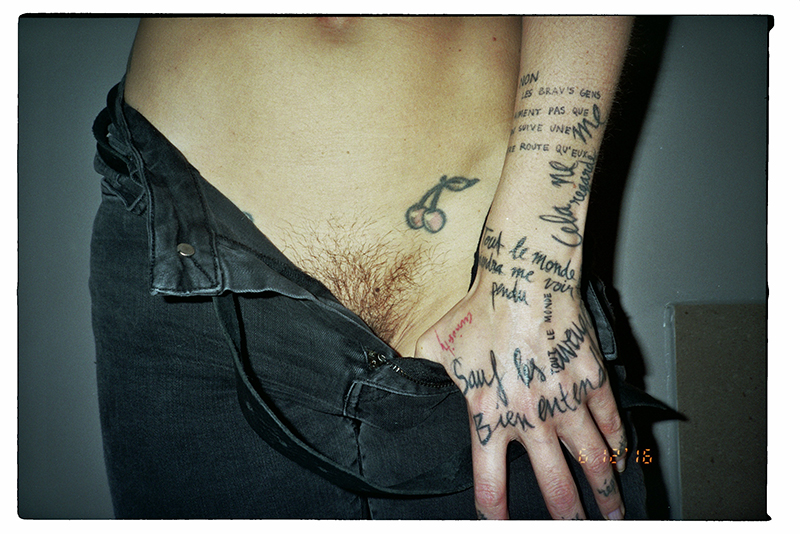 Or so I thought. At one point, things got out of hand. The time was right to have sex and expose the New Me to the New Man. Usually, this is an exciting moment: undressing myself while taking in the sight of this unknown body in front of me. The excitement was there all right, but the source of it was different: I was awaiting judgment. The projection of my own judgment, spoken from his lips. I had informed him about my little experiment – I didn't want him dying of a heart attack during our date – but I needn't have: seeing me undressed didn't shock him. Even the sight of my armpit hair didn't shock him, which in turn was utterly shocking to me. How was it possible that I had been living in denial of myself for years, and this man accepted the whole lot of it right away, armpit hair and all? How was it possible that my entire female team of intelligent, loving women was shocked by the sight of my 'unwanted hair'? Could it be possible that men and women have lost track of what is truly beautiful, somewhere along the way? Did we get lost chasing today's normative perfect beauty, caused by standard auto-filters and 48-hour foundation?
It saddens me to realize that as we grow up, we are mostly unlearning. We forget how to be honest.
A woman was recently telling me about how she survived breast cancer. She said the toughest moment was seeing her 7-year-old son's shock when he saw her hairless head one morning, before she had had the time to put on the wig that otherwise so elegantly covered up her illness. As parents, we are role models, our every decision absorbed through our childrens' innocent eyes. Kids have the gift of looking at things so differently, and it saddens me to realize that as we grow up, we are mostly unlearning. We forget how to be honest. We forget how to be in the moment. We forget how to live by Thumpers' law: "If you can't say anything nice, don't say anything at all". When I think about my 4-year-old daughter, I want to be the role model she needs me to be. How was I going to explain to her what pubic hairs were, if I had never had any myself? If she had never seen them on me? I was about to pass down my own submissive dogmatic habits to her without even being fully aware of them.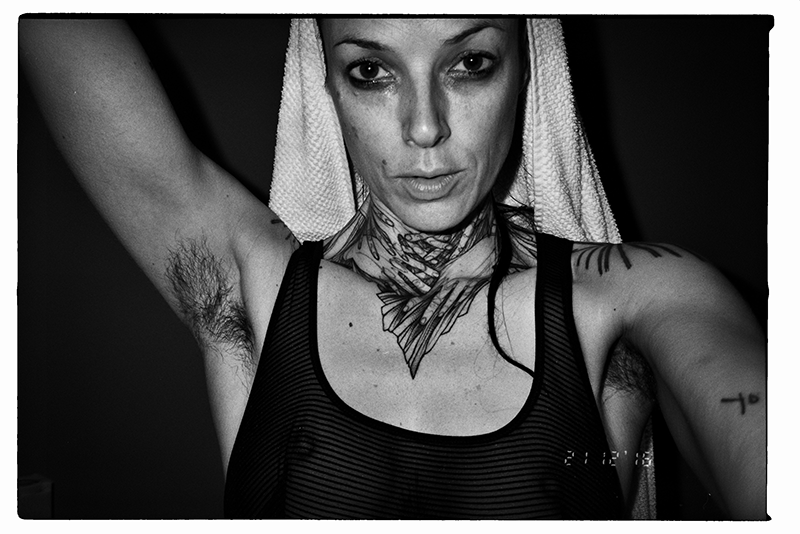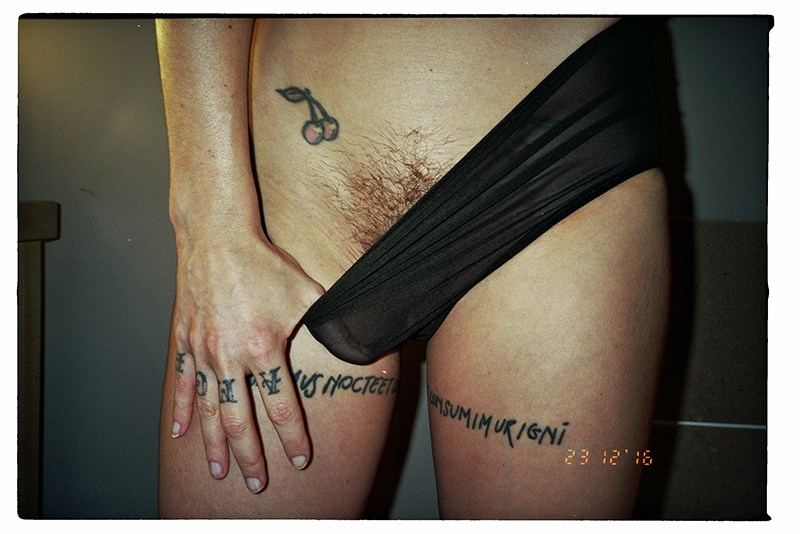 My daughter hasn't uttered a judgmental word since I started my experiment. Grown-ups however have been far less respecting of Thumpers' law. A lover told me it was lucky we kept the lights off, since he wasn't sure whether we could have had sex in broad daylight. That he loves my body, my temple, but the sight of all that hair is so off-putting it makes him lose his will to conquer me. Would it be easier if I had shaved and looked like an underage girl? Is it frightening to see a woman like she was designed to be, powerful and hairy like the animal she truly is?
Why don't we use it to explore our full human selves and choose how soft or rugged we ourselves wish to be?
The female body must look soft and hairless at all times, to distinguish itself from its opponent, the true force of nature: the male body, hairy and rugged, reminiscent of our animal ancestors. I love opposites as they can cause a riot when attracted, but I also love our human ability to be fluid and hybrid and bend ourselves into whatever gender we want to be. I do not believe in monogamy or gender, nor do I believe men and women come from different planets. I personally enjoy my hourglass-shaped body, yet I shop for clothes at the menswear department. If I could whistle, I'd definitely abuse my skill to catcall beautiful men. And now I have ditched the razor and I'm growing armpit hair just like a man. Nevertheless, I have never felt so feminine. Sex is such a big industry and a vital pastime. Why don't we use it to explore our full human selves and choose how soft or rugged we ourselves wish to be?
This is what feminism is to me today. It is all for women, but never against men. Feminism today is about the love of humans and their ultimate circle of unification. A love of equality. Therefore it seems outrageous that we continue to live by the current code of conduct when it comes to censorship. The female breast and its nipple were designed to feed our offspring, yet it is this very nipple being banned from sight on social media. Whereas the male nipple is out there, free from shame. Manscaping is technically unnecessary, because male hair is widely accepted on social media.
The female breast and its nipple were designed to feed our offspring, yet this very nipple is being banned from sight on social media.
In the past I have posted photocopied images of my crotch covered only in my underwear on Instagram, Facebook and Twitter many times, and nobody ever reported them. All I had to do was keep my vagina out of sight and there wouldn't be a problem. Or so I thought. The other day, I posted an image of that same body and vagina, wearing the same underwear, exposing just as much or as little skin as before, but this time sporting a fair amount of pubic hair. At first, I was impressed by the number of likes that came pouring in. The whooping comments, encouraging me. People seemed relieved to see another human being on social media. 24 minutes later someone reported the image and it was taken down. I reposted it, got reported again. I reposted a censored version of it: I covered my pubic hair with a cute Chihuahua. This time, it remained untouched.
I soldiered on and posted another image of pubic hair not much later. It received even more likes and comments. After a few hours it got taken down, along with its one thousand likes, and within the next four hours it was reposted and reported again. Finally, I censored the image with a giant male nipple, covering up the pubic hair. So far, no-one seems to have a problem with that. Which made me realize: if I shave my pubic hair and comply to the patriarchic rules of female beauty, I am allowed to show my body and my work – empowering women through smart lingerie design – on social media. Should I however wish to show that same empowering work while actually being empowered and showing my pubic hair, my photo will get reported for being inappropriate. If I am a woman, that is. If I were a man, I could post this same image and I wouldn't get into trouble.
Dear diary,
This is my promise to my self. I have considered changing the sex of my pubes and nipples in order to be able to continue using social media to show my work. I have concluded that it is plainly stupid to change my self again to adapt to the norm set by social media, when this medium is everything but social to begin with. I therefore promise to stay true to my nature. I am a human being, doing both strong and tender things.
So this is my plea: please make male and female hair and nipples equal. Please delete body shaming. It is depressing and a waste of resources. Please make media social again.